Healing Yoga Training with Alicia
Dates: 9/5/2019 to 9/8/2019
Price: $825
Location: Vermont Dharma Home
Healing Yoga is a slow flow vinyasa with a focus on mindfulness to allow for healing. Led by Alicia Molloy PT, E-RYT.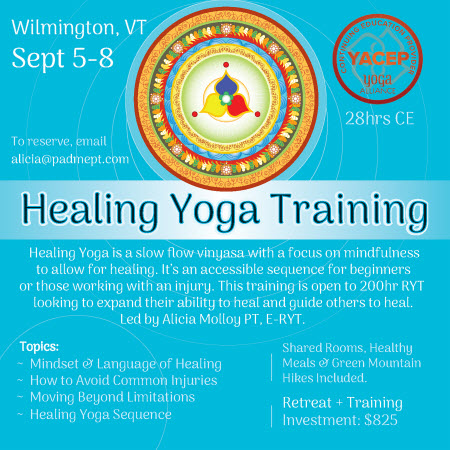 Triyana Spiritual Immersion
Dates: 10/9/2019 to 10/9/2020
Price: $2,400
Location: Stil Studio
Triyana training is a 3-year immersive program that will provide a comprehensive over of the turnings of the wheel of dharma.